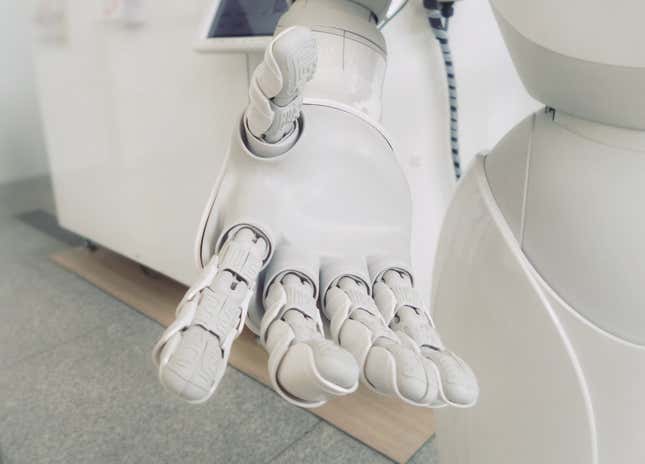 Worried about the artificial intelligence overlords taking your job? There are a lot of opinions about ChatGPT, but now you can learn everything you need to know about how to make it work for you and not, well, instead of you. StackSocial is offering its Introduction to ChatGPT course for a fraction of its usual price – $19.99, a discount of 81 percent – for a limited time, giving you the opportunity to get acquainted with the buzzy new tech tool.

Introduction to ChatGPT | $20 | StackSocial 
The 25-hour course, which is offered through International Open Academy, is broken down into nine lectures and includes a certificate of completion at the end. There are also quizzes at the end of each course, and no, ChatGPT will not take them for you. By the end of those nine lectures, you will learn how "AI can be effectively used to support your skills," including content creation, lead generation, market research and data analytics. (Worth noting: The instructors are humans! We're still in charge!)
If you're having reservations about something not-human writing for you, this course will likely set your mind at ease about how you can use ChatGPT to streamline, even enhance the way you work. You'll find out soon enough that ChatGPT can be used to help you, not replace you.

Whether you're a freelancer or a full-timer trying to stay on top of fast-moving tech trends, this is a rock-solid way to learn the basics for under $20. The Singularity is nigh, so act now!