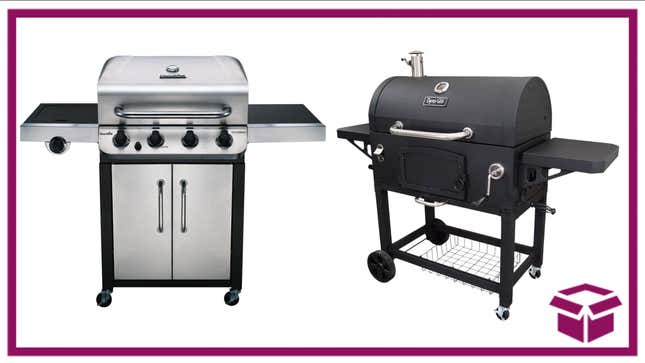 Sun's out, grill's out. It's true. As soon as the weather turns even a little bit warm, all the Grill Dads come out to play. And all the folks who just like to eat food cooked on the grill too, I guess. If you want or need a grill to cook up some sizzling steaks or some yummy hamburgers, there's a deal for you. Wayfair's Grills and More sale is going on right now, and for the next 5 days, you can save up to 50% off grills from Char-Broil, Weber, KitchenAid, and more.

Snacktaku Drinks Pepsi's Time-Jumping 1893 Cola Flavors
Up to 50% Off on Grills and More| Wayfair
Grills are a great way to instantly attract more people to your backyard parties, but they also make for some wicked dinners. Hot dogs, hamburgers, corn on the cob, you name it — they'll get you together with something tasty in a flash. You can also hang out around them and get in on some juicy conversation. If you've always wanted your own grill, or thought about getting one for a loved one, this is the time to do it. Wayfair's sale has plenty on offer, so be sure to grab a grill before they're gone!