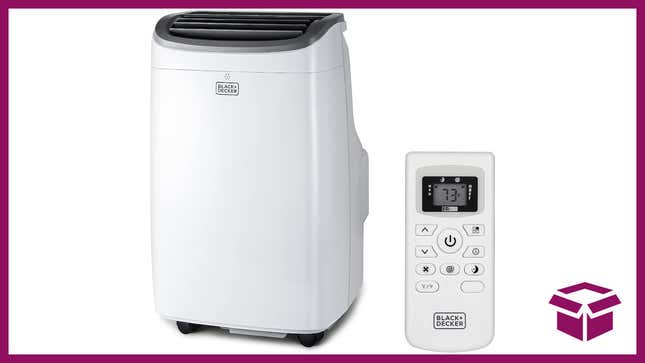 With summer setting in, temperatures going up, the humidity frizzing everyone's hair, and the unwavering gaze of the sun upon us all, it's starting to feel a little too hot, you know? Well, this BLACK+DECKER Portable Air Conditioner can help, and it's currently 29% off at just $300. This portable air conditioner unit can handle spaces up to 350 square feet, comes with a remote control for ease of use, can also dehumidify a room or act as a standard fan, and is very easy to move around and install.
BLACK+DECKER Portable Air Conditioner | $300 | Amazon
Is grabbing this BLACK+DECKER Portable Air Conditioner the best thing you can possibly do today? Maybe, it really depends on what else you've got on. It'll help you feel more comfortable in warmer temperatures though, and that's always a good thing.
Originally written by Jason Coles on 7/7/23 and updated with new information by Joe Tilleli on 8/3/23.