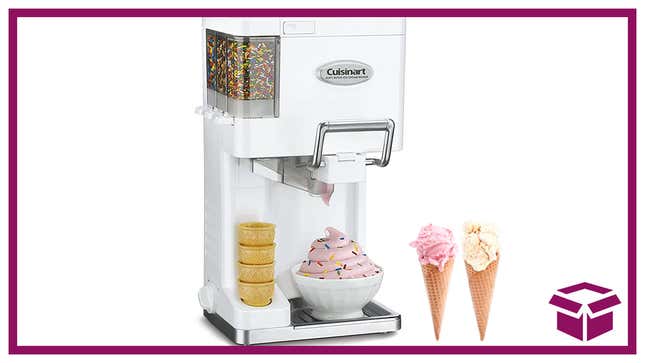 Are you tired of running to the ice cream parlor every time you crave a delicious frozen treat? Look no further! The Cuisinart Ice Cream Maker Machine is here to transform your kitchen into a sweet oasis. With its sleek design and versatile functionality, this incredible machine allows you to whip up 1.5 quarts of homemade soft serve, yogurt, sorbet, and sherbet in no time. And the best part? It's currently 46% off on Amazon!
Cuisinart Ice Cream Maker Machine| Up to 46% Off | Amazon
Say goodbye to store-bought ice cream filled with additives and preservatives. The Cuisinart Ice Cream Maker Machine puts you in control of your frozen creations. Experiment with endless flavor combinations and tailor each batch to your taste buds' delight. Whether you're craving a classic vanilla soft serve or a refreshing fruit sorbet, this machine has got you covered. Its easy-to-use control panel and mix-in dispenser give you the freedom to add your favorite toppings and mix-ins, such as chocolate chips, nuts, or fresh fruits. Imagine the joy of serving up delectable treats to your friends and family, right in the comfort of your own home. Don't miss this incredible deal – order the Cuisinart Ice Cream Maker Machine today and let the frozen fun begin!