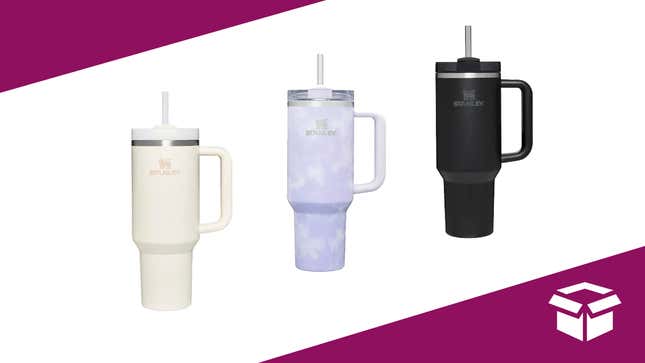 There is something soothing about sipping from a big cup throughout the day. There's no wonder why Stanley is the cup I see on every "romanticizing my mornings" type TikTok or Reel—they're just good. Right now you can take up to 45% off Stanley cups at Amazon, including this cream-colored 40 oz tumbler and chic black tumbler.
Snacktaku Drinks Pepsi's Time-Jumping 1893 Cola Flavors
Stanley Cups | Amazon

If you peruse their Amazon shop, you'll find a lot more—like this 40 oz pastel dream and the most royal of blues. These stainless steal beauties keep cold for 11 hours—and with ice for two days. Never ever ever experience a room-temp sip again. Hydrate up, darlings.