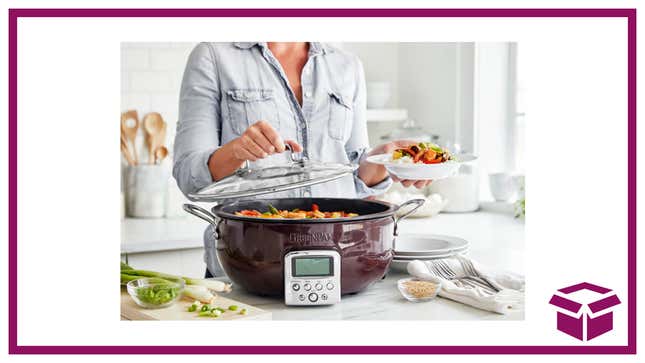 When hosting a summer party, it's not just about the food, people, or activities; aesthetics and cookware play a big role too. That's where GreenPan Kitchen Appliances come in. From now until May 14, you can get 20% off on a range of appliances, including waffle makers, griddles, and their best-selling slow cooker, but only for a limited time. 
GreenPan Kitchen Appliances | 20% Off | Amazon
Summer is here, and when spending time with friends and family, it's important to have appliances that match your mood and decor while also providing a healthier experience for guests. GreenPan's signature PFAS-free nonstick coating makes cleanup a breeze, even without a grill to fire up. This saves time and outdoor space and prevents extra heat from an open flame. Add a pop of color to your kitchen with a Hazy Blue slow cooker or a Fig Purple 6QT skillet today.