"Resortwear" is a dumb, outdated term that describes vacation clothes for rich old white women who still travel with hat boxes and carry two dollar bills to hand out to bellhops. That said, jetting away to somewhere warm when it's cold out will never go out of style. And snow pants would look out of place poolside.
If you're impatiently staring down the start date of a beach vacation marked on your 2020 calendar, why not spring for new swim trunks before you go? I'm a big believer in buying yourself something new to wear on vacation, and when your summer clothes are currently stowed away in storage, shopping might result in easier packing, too.
Below, 8 swim trunks to wear on vacation somewhere warm this winter:
I love a discount store, but most of their e-comm sites, well...suck. Nordstrom Rack, thankfully, breaks that bad streak. Their online selection mirrors the in-store offering, and you'll often find products still available in all sizes at deep discount. Like these fun floral Mr. Swim trunks, just $30 down from $75.

---
G/O Media may get a commission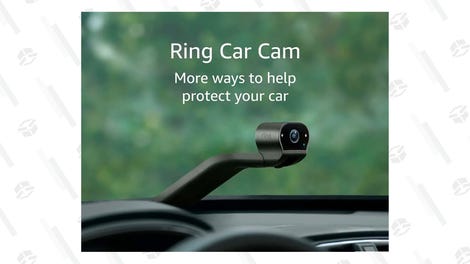 You can find good deals on higher-end outlets right now, too. These Double Rainbou trunks started at $130 on East Dane and have slid down to a final sale total that's less than you'd pay to check a bag on your trip (which you won't need to anyway, because all you're packing is shorts!)

---
In the 18th century, the term 'copper-bottomed' was used to describe ships that were fitted with copper plates on the outside of their hulls, protecting the timber and also increasing boats' speed and agility. It then made its way into popular lexicon, to describe anything certain and trustworthy.

A fitting name, then for the female-founded swimwear brand, which eschews fast fashion in favor of a thoughtfully curated selection of well-made trunks that will go the distance in your warm weather wardrobe.
---
The color of these OP trunks is SO fun. It makes me feel like I'm coming on vacation with you just looking at them.

---
Is this the year your trunks creep their way up your thigh with a not-so-scandalous shorter inseam? I've got my fingers crossed!

If you've been curious about how much better your legs will look in shorter shorts (and trust, they WILL look better), a winter getaway is the perfect time to experiment with your swimwear style. If you feel like you can pull the look off on vacation with your significant other or close friends, you'll definitely be ready to bust 'em out for all to see at the local pool or beach this summer.
---
Homoco makes printed swim trunks out of recycled plastic and donates a portion of sales to ocean conservation and to organizations that champion queer rights (the brand's name is an homage to the nickname of a gas station chain popular where the founder and designer grew up).

Like these delightfully bonkers-looking swim trunks, which are one of a kind. Literally. No two SKUs look alike, as the digital print, inspired by the idea of technicolor outer-space adventures, renders a random placement to each pair.
---
Hill City is like your high school valedictorian that you never saw study but got into Dartmouth on a full academic scholarship anyway. The Gap-owned athleisure brand doesn't try too hard, but the end result is always impressive. Like these swim trunks with a 6" inseam - not too short, not too colorful, but stylish nonetheless.

---
These AE trunks are only available online, so be sure to order them early enough to pack in your suitcase for your trip.

---