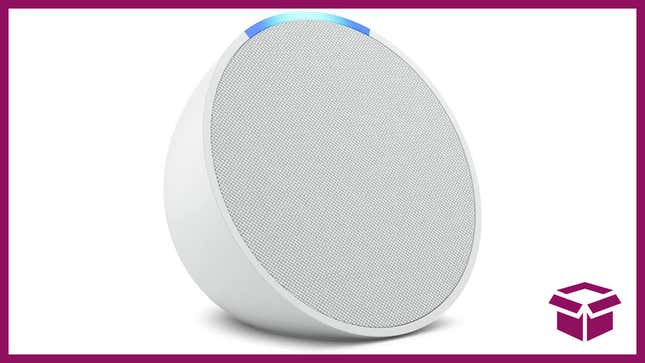 Feeling the insatiable urge to bring home a new piece of Amazon tech? If you've already racked up tons of Kindles or Fire tablets, try the next best thing: the new Echo Pop. It's 38% off right now, which means it's affordable enough to make an impulse purchase. You can bring one of these bad boys home for just $25. This smart speaker can be used to play music, answer questions, and set timers, but also to control other smart devices without using your hands.
Echo Pop | $25 | Amazon
The Echo Pop also looks pretty slick, which is always nice for those who like a bit of style, and it's incredibly compact too, making it easy to slot in pretty much anywhere in your home. It's also made sustainably, which is a nice bonus for eco-conscious people.
Originally written by Jason Coles on 7/10/23 and updated with new information by Miranda Martin on 7/11/23 and Brittany Vincent on 8/21/23.