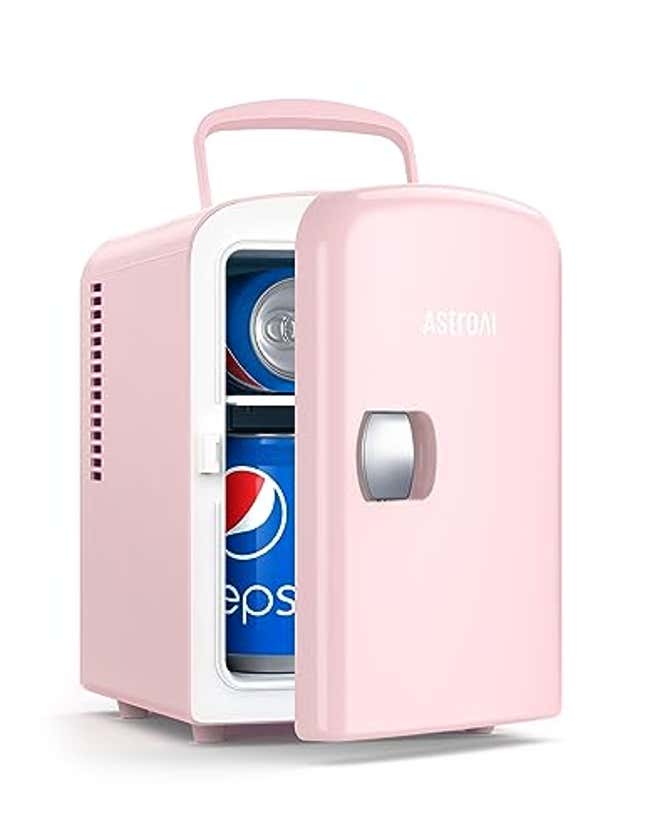 Exuding an enticing blend of utility and visual-appeal, the AstroAI Mini Fridge is not just a great gift idea—it's a brilliant addition to any space that craves for handy refrigeration. Not just holding the power to cool your skincare products, beverages, and food, this vibrantly pink, ETL listed product has the potential to be a delightful addition to your home, your office, or even your car.
This mini fridge is a fine example of why one shouldn't judge an appliance by its size. Despite its compact aesthetic, this product allows you to store upto 6 cans at a time. With the AstroAI Mini Fridge, you endure no compromise on functionality or capacity. Ideal for skincare enthusiasts who want to keep their products cool, or for folks who enjoy refreshing, cold beverages, this gadget is a must-have.
Buying from Amazon further sweetens the deal, which is already rich with features such as AC/DC compatibility and a thermoelectric mechanism for cooling and heating. Currently, the AstroAI Mini Fridge is available at a discount of 20%, making it an attractive choice for anyone who would love a miniature but efficient cooling solution.
One of the prizewinning features of this mini fridge is its portability. The ability to carry this appliance around in your car is an ideal attribute for road trip lovers. Moreover, because of its small size, you can place it virtually anywhere—a side table, a nightstand, or your office desk. It's like having a personal cooler that can follow you anywhere you go.
Consider giving the gift of convenience. The AstroAI Mini Fridge isn't just a product—it's a lifestyle upgrade. Whether it's keeping food fresh or skincare products cool, this compact and portable appliance is a winner. Buy it now on Amazon and reap the rewards of cutting-edge thermoelectric technology combined with stunning looks that you can carry anywhere with ease. Don't miss the chance to avail of the current 20% discount.