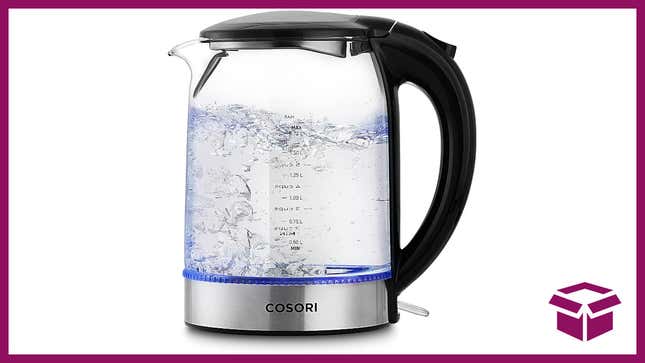 If you're sick of waiting for your kettle to boil, then grab this Cosori Speed-Boil Kettle while it's 15% off at just $34. This kettle has an auto-shut-off function, dry protection, and LED indicator, is clear, so watching it boil is an option, and it can boil super fast.
Cosori Speed-Boil Kettle | $34 | 15% Off
The Cosori Speed-Boil Kettle doesn't just boil water, it also starts conversations, and it can break the ice. It's the kind of kitchen gadget that can get people chatting and asking where you got it, and you'll be able to talk about how money-savvy you are when doing so.