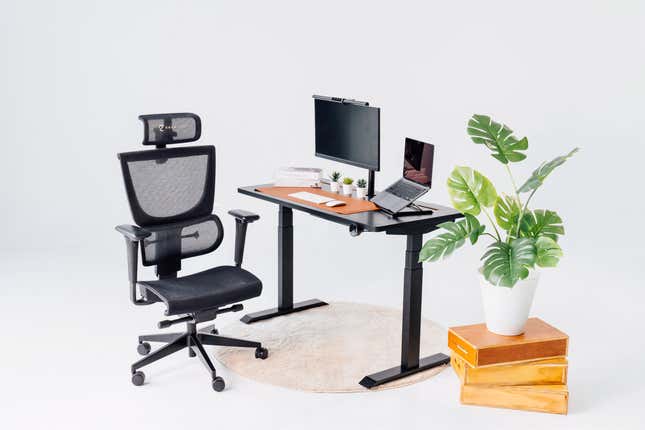 If you spend a significant portion of your workday sitting at a desk, or you're an avid gamer, finding a comfortable, ergonomic office chair that doesn't break the bank has been extremely difficult. ErgoTune Supreme, the fastest growing chair brand in the world will be available to order directly through the company at a launch price of $569. There's a reason ErgoTune Supreme has sold over 30,000 units to date and has received rapturously critical acclaim: They offer the thoughtful, flexible design, quality, and comfort for what real human bodies do every day and breathability that the legacy brands do, and for a ton less. Get one of these chairs, so you can get more work done – or go on that 20+ hour NBA 2K23 run in style and comfort.
Snacktaku Drinks Pepsi's Time-Jumping 1893 Cola Flavors
ErgoTune Supreme V3 | $569 | ErgoTune

ErgoTune Supreme chairs feature 11-adjustment points including seat depth, backrest height, lumbar support adjustment and more that will ensure a naturally comfortable fit for your precise height and shape, while keeping your back pain-free. The Gyrobrace 5D armbrace can swivel up to 270° and supports an eclectic array of activities including writing, typing, mobile gaming and even sketching on an iPad. The TriTune Headrest can be converted into a neckrest that cradles your neck with depth, height, and angle adjustment. And the chair is made from special Duraweave Mesh, a 2:1 blend of fabric that polyester that's durable yet breathable.