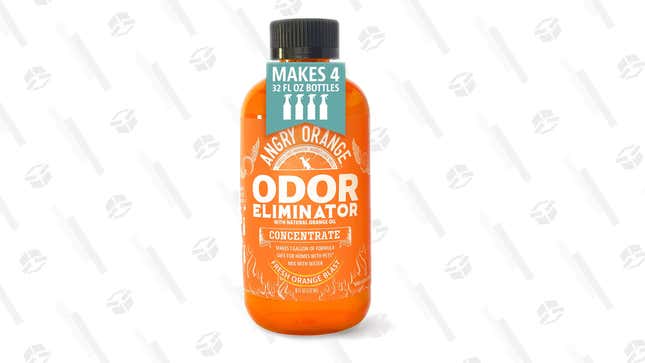 This Angry Orange Pet Odor Eliminator is 36% off if you clip the coupon, and it's an excellent way of removing one of the biggest downsides of having pets: the smell. This bottle is a concentrate that you can dilute to produce 128 fluid ounces of odor-eliminating spray that leaves behind a lovely citrus smell instead.
Angry Orange Pet Odor Eliminator | $15 | Clip Coupon
We all love our pets, there's no doubt about that, but there's no denying the smells that they leave behind can be less than ideal. That's especially true if you've got cats or dogs who might have bladder problems, or are maybe playing up because you've just moved home, had a kid, or changed your jumper. You know, all the things that can upset a pet because you didn't ask their permission first.