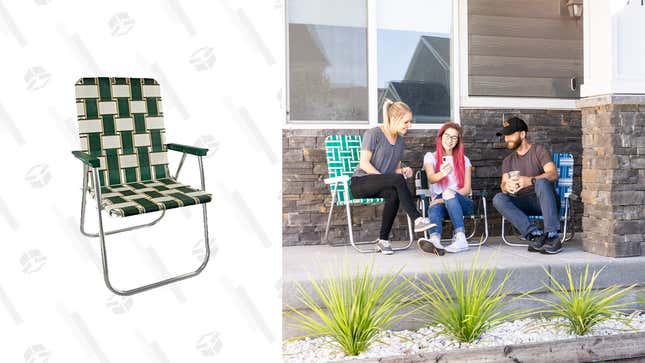 We're almost through the winter months which means soon enough we'll be ready to spend time outside again. This timeless lawn chair design is the perfect piece for any outdoor gathering. Whether you're out camping, headed to the beach, or inviting some folks over to hang out in the backyard, this folding lawn chair is built for the job. Its lightweight aluminum, frame makes it easy to carry around and the lawn chair webbing is comfortable to plant your butt in.

Folding Lawn Chair | $70 | Amazon
So this spring when you're ready for your first backyard barbecue, give your friends and family somewhere comfortable to sit. Each chair is just $70.