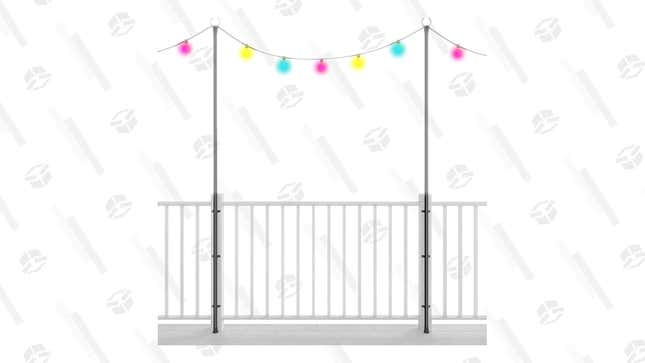 If you're looking to change up your outdoor areas then you might want to buy these Styling String Light Poles while they're 12% off if you clip the coupon. These poles are simple to help make sure the lights are always the star of the show, and they're easy to fit and setup, durable, and an excellent way to help refresh your outdoor spaces.

Styling String Light Poles | $80 | Clip Coupon
Trying to keep outdoor areas looking fresh is a hard thing to do, but accessories like these, can help switch things up a bit without breaking the bank to do so. Of course, if you're someone who also has a lot of grass to deal with, then you'll be happy to know that John Deere has announced its first electric ride-on mower.