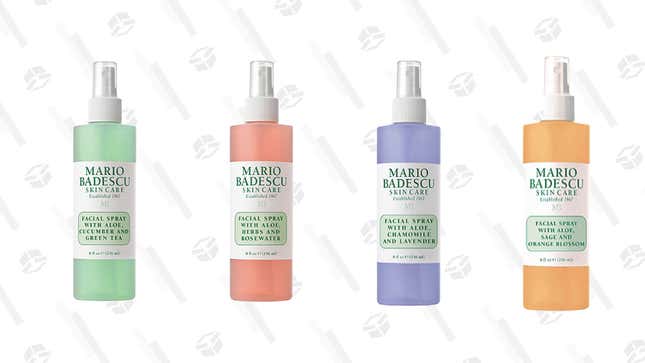 50% Off Facial Sprays | Mario Badescu | Ulta
Today is the 15th day of Ulta's 21 Days of Beauty and they pulled out a sale on one of the most popular brands they sell. Right now, you can get 50% Off Facial Sprays from Mario Badescu. Time to stock up on the aloe & green, rosewater, lavender, and orange blossom facial sprays.
Chelsea Stone raved about this Mario spray on The Invetory:
I've you've ever been torn between the sweet relief of splashing some water on your face and the utter anguish of ruining your makeup, you should be misting. A good mist, like this Mario Badescu Skin Care Facial Spray, will be hydrating without causing your mascara to melt down your cheeks. I'll spritz it on my face at random moments through the day when my skin feels dry, or at the end of a makeup touchup to make sure.
---