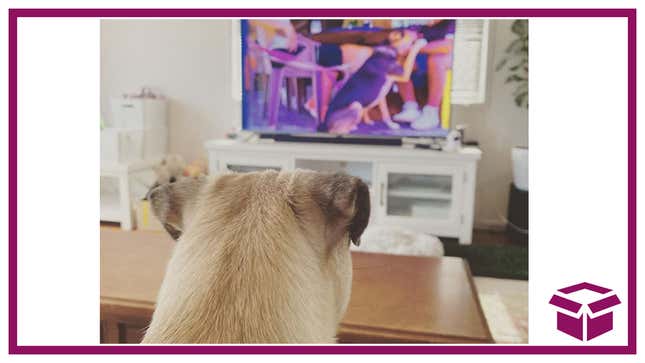 A recent poll I just made up shows that 100% of dog owners enjoy spoiling their canine best friend. What better way to treat your pup than to give them a lifetime subscription to DOGTV? DOGTV's programming is designed to keep dogs calm and happy when left alone. Right now, you can have DOGTV for the all-time-low price of $149.
DOGTV Lifetime Subscription | $149 | StackSocial
DOGTV's patented programming is specifically designed to appeal to dogs' senses and ease their anxiety. It comes recommended by veterinarians and can even help reduce destructive behavior. Give your dog their own shows to binge-watch with a whopping 82% off DOGTV's normal price.