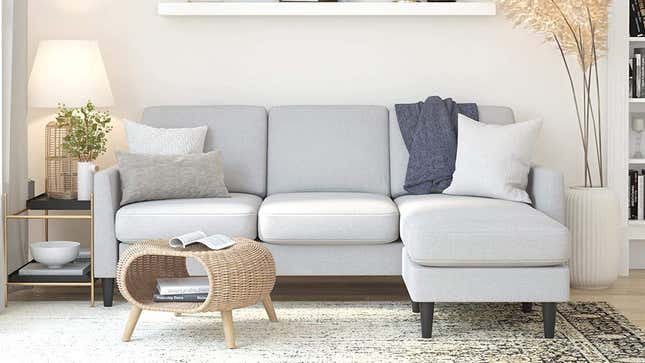 How's your living room? Is it something that when folks who come over for the first time say out loud, "Wow, I love you're home!" If not, let's rebuild ... starting with the couch. A good sectional sofa is perfect for multiple guests to cozy up in front of the TV. This light gray velvet sofa has a reversible L shape chaise that can be placed on either side depending on the layout of your room. It all ships in one box and is simple to assemble on your own.
Mr. Kate Winston Sofa Sectional (Light Gray Linen) | $364 | Amazon
The light gray sectional sofa normally goes for $692, but right now the price is down by almost half. This is the lowest price we've seen in 30 days.