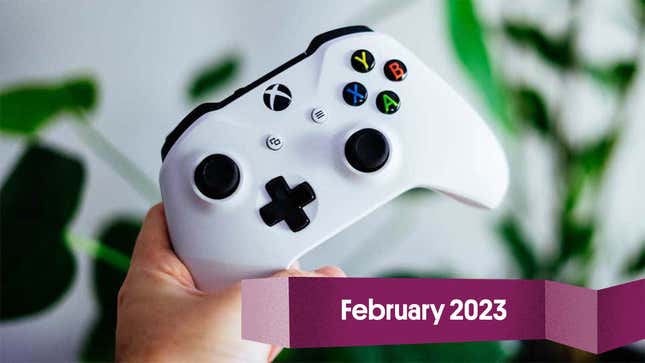 Whether you're playing an Xbox Series X, Xbox Series S, or Xbox One, you might be looking for a fresh game to keep you occupied through the winter. Or maybe you're looking for one of those consoles in the first place! Luckily, there are many recent releases on deep discounts right now. Have a look and game on!

Best Xbox Deals | Amazon
In addition to just the games, you can find some sweet deals on ways to play those games. Right now, Xbox has partnered with Samsung to bring Xbox cloud streaming to Samsung smart TVs and with that, you'll get a few free months of Game Pass.
Samsung TVs | Free 3 Months of Game Pass + Xbox Controller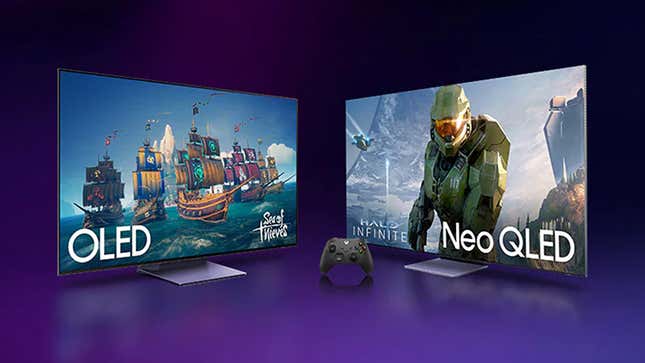 Maybe not the type of deal you were expecting on this list, but worth bringing up. Samsung has launched a partnership with Microsoft in that any 2021 or 2022 model TV can now download an Xbox app to play Xbox games via the cloud right on the TV—no console required. As an incentive, select models are now bundled with three free months of Game Pass and an Xbox controller to get your playing right out of the box.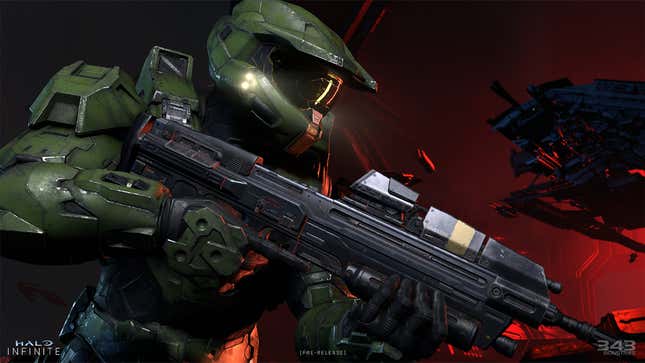 G/O Media may get a commission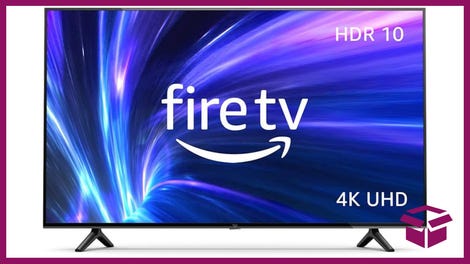 42% Off
Amazon Fire TV 50" 4K Smart TV
The multiplayer may be free to play, but the new campaign is something you don't want to skip. After many games in the series, Masterchief has made the plunge into an open-world Halo ring which is a blast to travel around thanks to the new grappling hook.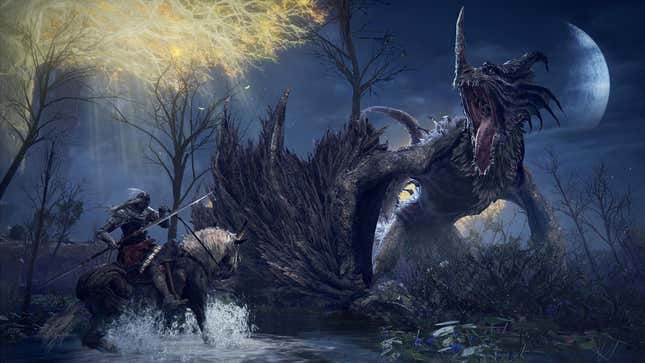 Elden Ring is the latest release by FromSoftware, known primarily for the Dark Souls series and Bloodborne. Their signature appeal has widely become around the difficulty (but fairness) of their combat, obtuse narratives, and wide range of customization when it comes to how your character plays. All of that is here in Elden Ring but now in a vast open world. And let me tell you, this game is massive. If you've been curious about the hype but hesitant to drop $60, well, you'll be happy to know the game is 20% off.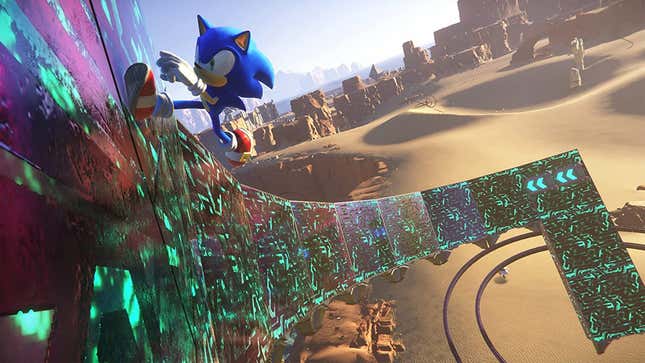 Sonic makes the leap into open-world (or technically open-zone) gameplay in his latest game. It's only been out for a couple of weeks but it's already down to $37.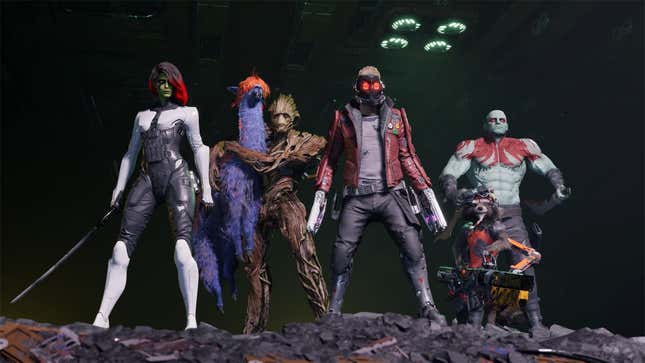 Square Enix's new adaption of Guardians of the Galaxy follows their middling take on Marvel's Avengers. While the latter brought on some mixed feelings about a decent single-player experience with a poor attempt at a live-service game, Guardians of the Galaxy drops any and all live-service elements in favor of a single-player story taking on the role of solely Star-Lord. And it's actually pretty dang good!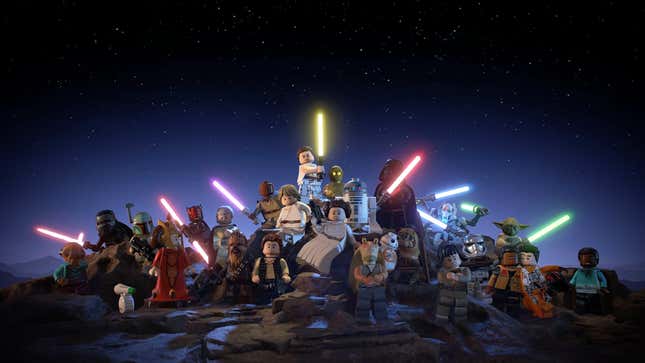 The LEGO Star Wars: The Skywalker Saga covers the three main trilogies we have now and does so with all the jokes and charm we've come to expect in the LEGO games. This is not to be confused with LEGO Star Wars: The Complete Saga—an incomplete story of the Star Wars movies. I know, it's confusing—but it's not LEGO's fault the other game came out before Disney bought the IP.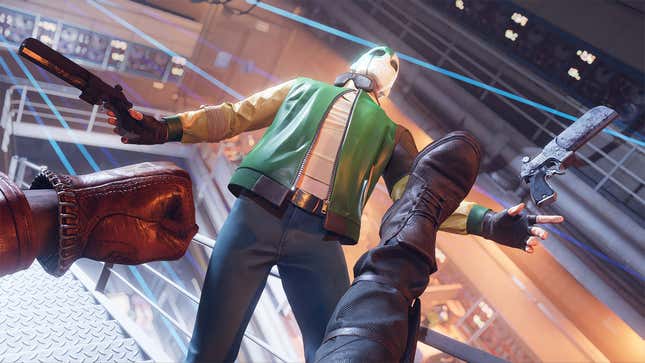 From the creators of Dishonored and Prey, the latest immersive sim from Arkane is out on Xbox now, and folks, it kicks ass ... In Deathloop, you play as Colt—a man stuck on an island where everyone including himself is in a time loop. The only way to break it is to kill eight specific people within the same day.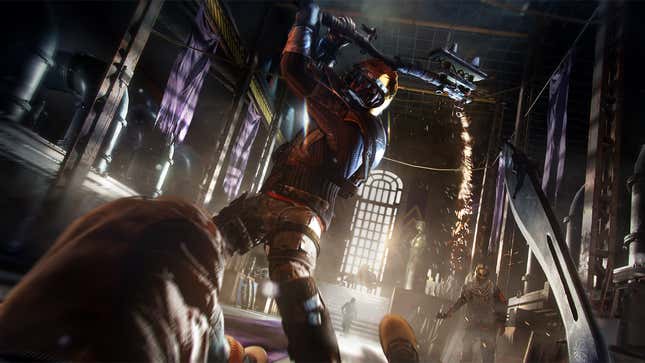 Wander the rooftops of a post-apocalyptic city fighting off humans and monsters alike in brutal combat. This open-world first-person action game will have you parkouring your way across its open world.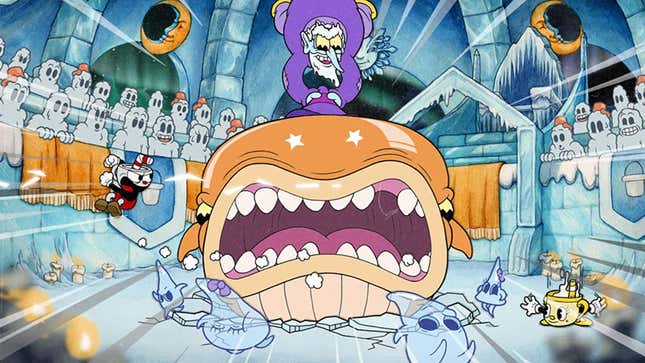 It feels like the Cuphead DLC was announced a lifetime ago, but it finally hit store shelves (digital marketplaces) earlier this year. Introducing a new playable character in Ms. Chalice plus a new island of bosses waiting to be shot at, this Delicious Last Course proved to be delicious indeed. If you missed out on both the DLC and the base game, fear not. This beautifully-animated bullet-hell platforming blast from the past is available for just $34 altogether.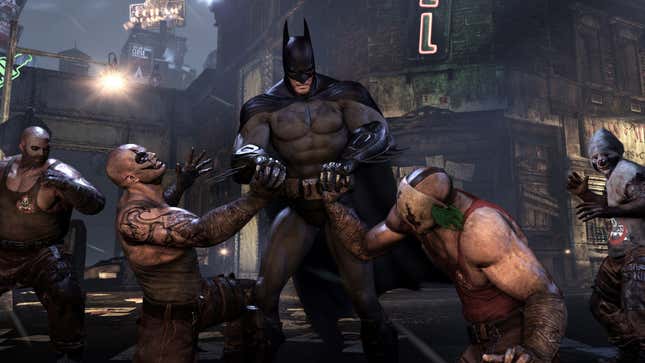 Arkham Asylum plays like a claustrophobic Metroidvania while its sequel Arkham Asylum expands its exploration into a mini open-world. And finally, the last entry expands that open world further and adds vehicle combat. But the real reason to hop in is to see Kevin Conroy and Mark Hamill reprise their roles as Batman and the Joker in a much darker setting than you grew up with in Batman: The Animated Series. Get all three games for $25.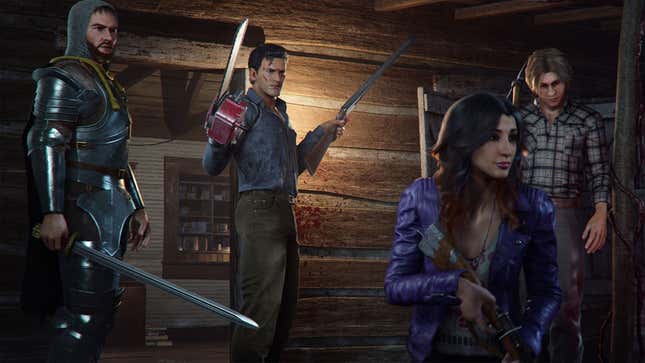 This classic horror franchise is now a video game, letting you play as characters from all iterations including Ash Williams, Scotty, Lord Arthur, Kelly Maxwell, & more. Bruce Campbell reprising his role to record new voice lines. This asymmetric multiplayer game pits our heroes against an army of deadites. and you can even play as the Kandarian Demon itself.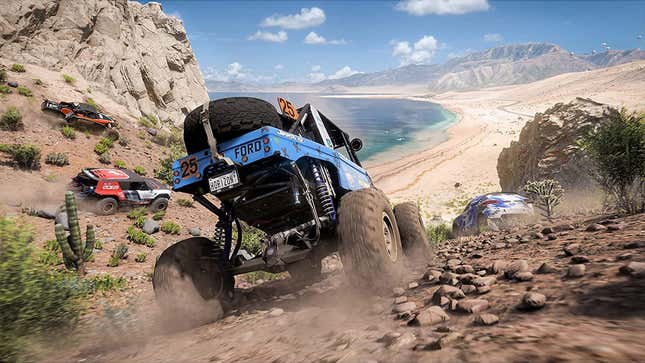 Forza Horizon 5 is still one of if not the best-looking games on the Xbox Series X. If you want to really feel and see what this hardware is capable of, this is the game to do it. Get it for 35% off.