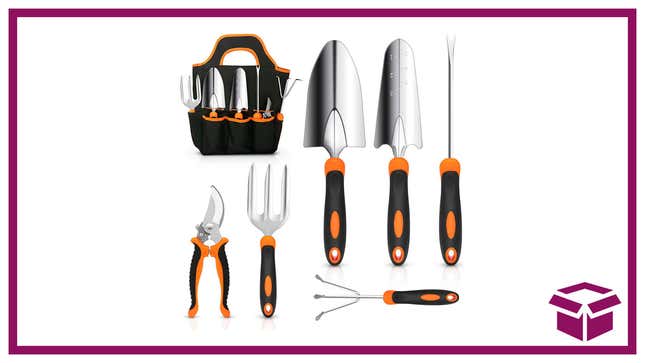 Listen up, green thumbs! If you're serious about conquering your garden this spring and summer, then look no further than this 33% off Stainless Steel Gardening Tool Set. This bad boy has got it all, and guess what? It's not just any ordinary garden tool set—it's Amazon's choice, baby! This is the lowest price we've seen in months, and let me tell you, it's hotter than the midday sun. So, if you're thinking about snagging one, you better act fast, because with spring and summer in full swing, prices are only going to climb higher. Don't say I didn't warn you, my fellow plant enthusiasts.

Stainless Steel Gardening Tool Set | 33% Off | Amazon 

With its sleek stainless steel design, non-slip handles, and a handy storage bag, this set is a true game-changer. But hold on to your gardening gloves, because I've got even better news for you. Right now, this magnificent tool set is 33% off! Can you believe it? Get your hands on the CHRYZTAL Stainless Steel Gardening Tool Set now and get ready to take your gardening game to a whole new level of fabulousness!