Is your cat a monster when it comes to food? They scream at your door at 4 A.M. to be fed and then they eat so fast, you think you didn't feed them at all? You're not alone. Many cats eat so fast, and so often, it actually can pose a health concern. An estimated 60% of cats are clinically overweight, according to the Association for Pet Obesity Prevention.
If your cat is suddenly eating more than usual, there can be a number of contributing factors, like pregnancy, increased metabolic rate, and more. It's always best to consult your pet's veterinarian if they are behaving and eating unusually. But if your cat is just a bit of a piggie that loves to eat, well, that we can help with. Interactive feeders are a way to slow your pet down when it comes to chow time. These feeders can help stimulate your pet's brain while cutting down on their overeating.
Another huge bonus is that interactive feeders force cats to take their time eating, which can prevent the dreaded scarf and barf. Cats are quadrupeds, which means their esophagi are horizontal, not vertical. If they eat too fast, their food can slap their esophageal sphincter, which causes them to regurgitate all of their undigested food. To avoid this, you can try out one of the five cat feeders below.
Cats love to stick their paws into places that they do not belong. Thankfully, with this interactive feeder, your cat's paw actually is supposed to go there. Once you put the food in the top compartment, it will be dispensed into the different tunnels and your cat will need to tease it out. This interactive feeder is designed for the cat who is up for a challenge.

G/O Media may get a commission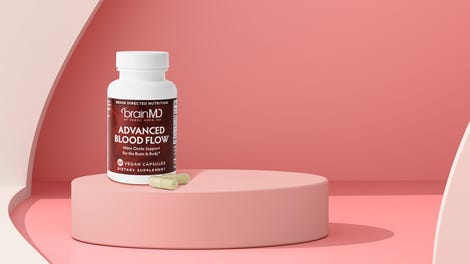 Have a cat that loves to pounce? This feeder looks like tall grass and your cat can channel their inner lion when eating from here. Since they have to "catch" their own food, it turns into a time-consuming game that prevents your cat from eating too fast. It comes with anti-slip grips, so your cat's pouncing shouldn't make a huge mess.

If your cat is incredibly inquisitive, this is the feeder for them. The multiple levels give your cat different access points for their food. The feeder provides a great deal of sensory stimulation for cats who get bored very easily. The size of this tree (its a foot tall) means there's more than enough room for two cats to eat and play.

Not everything needs to be a game with your pet. If you think that interactive feeders might be a little too complex for your pet, try this simpler puzzle bowl. Their food will be right in front of their face, so they won't be too confused, but the maze design will prevent them from inhaling all of their food in one big gulp.

If you spend a lot of hours out of the house each day, you might not have the time to sit with your cat while they sort out the interactive feeder. Leaving a giant bowl of cat food out all day is one of the leading causes of obesity in cats. Instead of contributing to that, you can get an automatic pet feeder. You can pick four daily distributions and then choose the amount you want to be dispensed as well. This one is great for dogs too, as you can see!

---