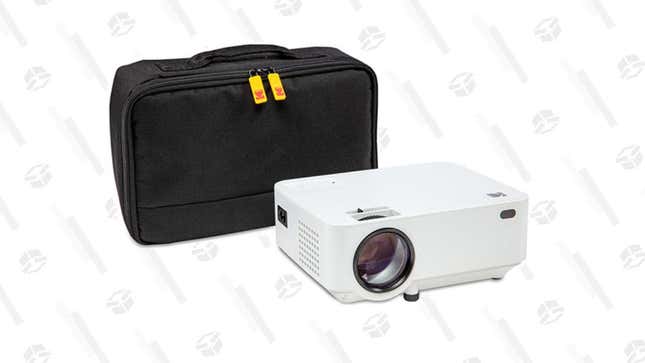 Kodak FLIK X4 Home Projector | $80 | StackSocial

Since getting my projector, my general tv watching has been 100% better, especially sports. If you consume a lot of movies, games, and television, this might be just the thing you didn't know you were missing. Kodak's FLIK X4 Home Projector is ready to elevate any binge session and save $20 on it today.
This projector is a full entertainment system so you can do more than just watch films. View photos, slideshows, play games, and listen to music. If you plan on having a few get-togethers in the future, this will be an excellent addition to a night with friends and family. Do all this with a display of 150″ after a simple and painless setup. There are a few ways to connect to your chosen devices via HDMI and USB. It's easy to focus with the manual wheel in the front with a resolution of around 480p, which is pretty dang sharp. The built-in speakers produce a robust sound that gets quite loud for its size. You will not want to watch anything any other way after you grab one of these. It's truly life-changing.
This will ship for $3.
---