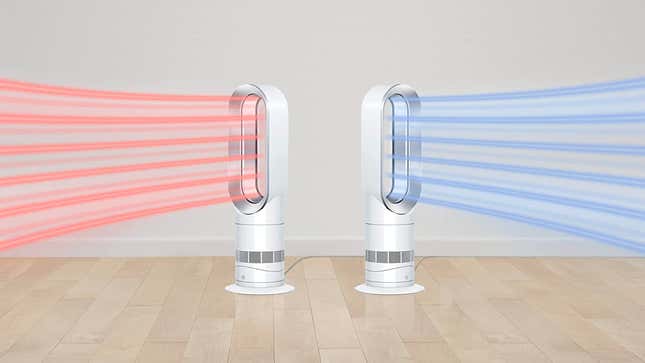 A wise person once said, "A fan is only useful when it is hot out." I'm not sure who—probably a made-up aphorism by a blogger of some kind, but I digress. Dyson is going to defy what you think a fan does with the Dyson Hot+Cool. What's this 27% off fan say "Hot" for? Well, in the winter, it can heat. Currently, you can buy this technological marvel for $330, down from $450. 
Dyson Hot+Cool AM09 Jet Focus Fan/Heater | $330 | 27% Off | Amazon
Dyson's Air Multiplier technology uses the air surrounding the fan to increase airflow in an uninterrupted stream. In hot weather, this means it cools you fast—and in cold weather, it provides personal heating. The long-range fan also oscillates if you want it to, distributing that beautiful, temperature-controlled air to you and your loved ones. This isn't something you're going to use for a few months of the year—it's a year-round investment. Better buy it while it's on sale.