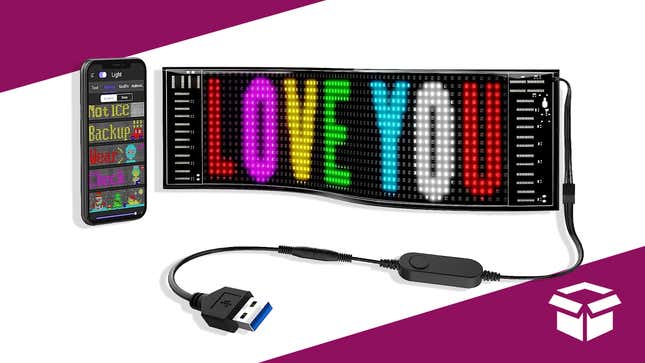 Get the word out about your business. This scrolling LED sign can be customized to emit animated text and patterns. Perfect for bars and stores, especially those that get a lot of foot traffic passing by. The LED matrix uses over 2000 full-color RGB lamp beads that create high-intensity light while keeping power consumption to a minimum. The sign is IP66 waterproof so it can withstand the elements when displayed outdoors.
Rayhome Scrolling Bright Advertising LED Sign | $54 | Amazon | Clip Coupon
The scrolling LED sign normally goes for $70. Right now, it's both 14% off and a coupon is available on the item page to save an additional 10%, bringing the price down to just $54.