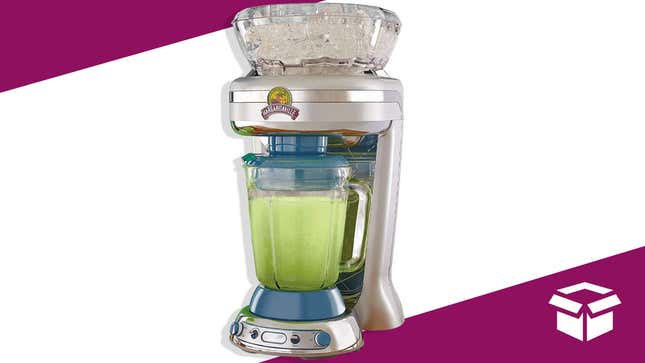 It's 5 o'clock somewhere. Treat yourself all summer long to your own homemade margaritas with the help of a Margaritaville Key West frozen concoction maker. Instead of crushed ice, this machine uses premium shaved ice for a more authentic experience than when using a standard blender. Prepare up to 2.5 pitchers of margaritas or other frozen drinks. Easy to use as it has four preprogrammed drink settings and blending cycles. The perfect gift for your Jimmy Buffet-loving dad this Father's Day.
Margaritaville Key West Frozen Concoction Maker | $187 | Amazon
This Margaritaville frozen margarita maker typically runs for a whopping $400. Not today though. Today, you can get it for over half off.