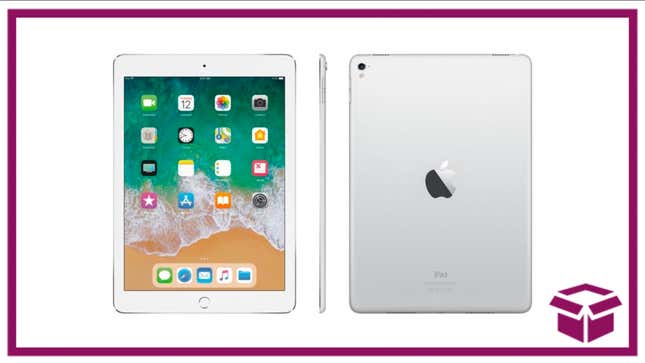 Need a new iPad, but don't want to spend an arm and a leg? Buying refurbished is the way to go. Not only do you get a great piece of tech that you can rely on, but you're helping the environment and giving an older iPad a new life. That reduces tech clutter, and you save plenty of money! Right now, you can get a silver Apple iPad Pro bundle from StackSocial for just $160. It comes with a black plastic snap-on case, a Lightning cable, and a tempered glass screen protector, so you can keep your new tablet in great shape! 
Apple iPad Pro (Refurbished) Bundle - Silver | $160 | StackSocial
The iPad Pro is a great buy, too. It boasts 10-12 hours of battery life and as well as a great-looking 9.7-inch LED-backlit Retina display, so everything you do looks great. Plus, it's powered by the Apple A9X processor, which still isn't anything to sneeze at. It's a few generations old, of course, and you won't be keeping up with the Joneses. But it'll get you where you want to go in terms of offering great entertainment, productivity, and internet surfing ability. Be sure and grab your iPad before they're all sold out! You have only a few days left to claim yours, after all.