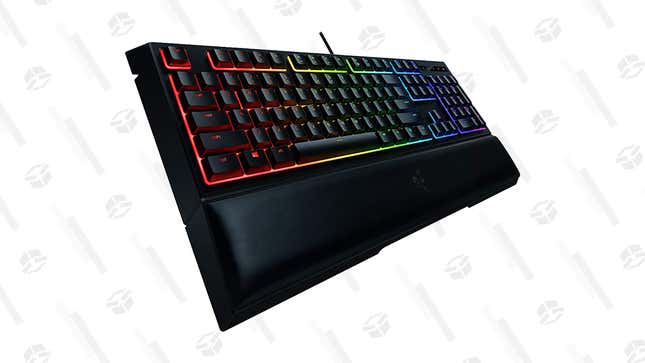 Razer Ornata Chroma Mecha-Membrane Keyboard | $60 | Amazon
Razer's Ornata keyboard is all about compromise, the right kind. And for $60, it's also a steal.
This keyboard combines the long travel of a mechanical keyboard and the relative quietness of a membrane-style keyboard.
In his review, Kotaku's Mike Fahey said the "spring of the membrane coupled with that lovely mechanical click and the half-eight keys mean my fingers fly across this thing. It feels like they are being actively propelled from key to key."
It's currently a few bucks off the lowest price we've seen. This is my keyboard at home and I love it.
---