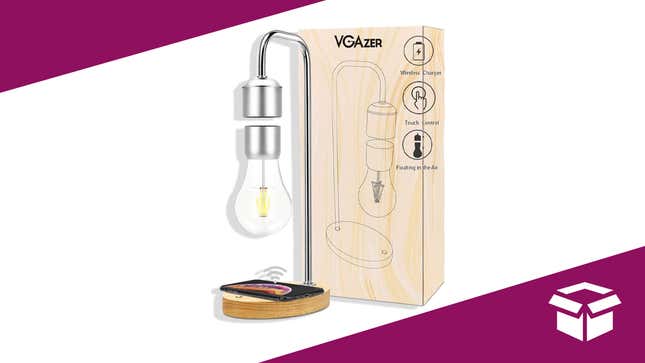 This floating lightbulb lamp can add a bit of flair to your desk or nightstand alike. With the help of magnets, the LED lightbulb is able to suspend in the air, even when the light is on. It maintains power through the air via induction and can be controlled with the touch of a button. And this lamp isn't just a lamp—it can also charge your phone. There is a built-in wireless charger in the wooden base. Makes for a great gift for someone's birthday or just a nice way to spruce up your own space.

Magnetic Levitating LED Light Bulb | $76 | Amazon
The floating LED light bulb desk lamp has a base price of $87, but right now it's down to $76—the lowest it has been in 30 days.