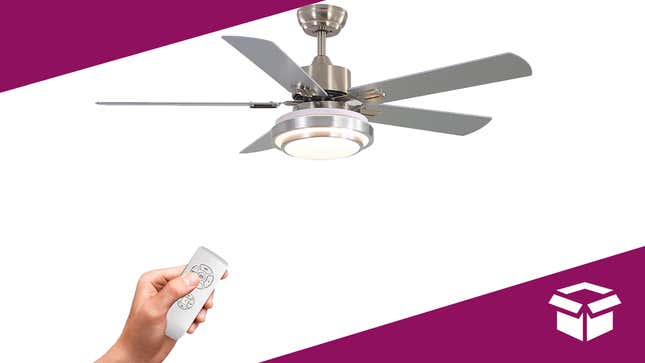 On Amazon right now, you'll find a bevy of ceiling fans on sale, in many finishes and features. The cheapest in this sale is a $104 five-blade fan, with a remote control. That means you won't have to climb on a stool to change the fan speed!
Snacktaku Drinks Pepsi's Time-Jumping 1893 Cola Flavors
Warmiplanet Ceiling Fan with Lights Remote Control, 52" | $104 | 34% Off | Amazon
The remote isn't just for on/off and fan speeds though. You can use it to change the "temperature" of the light too—with cool white, warm white, and natural light settings. Perhaps we've been too harsh on overhead lights when one like this exists.