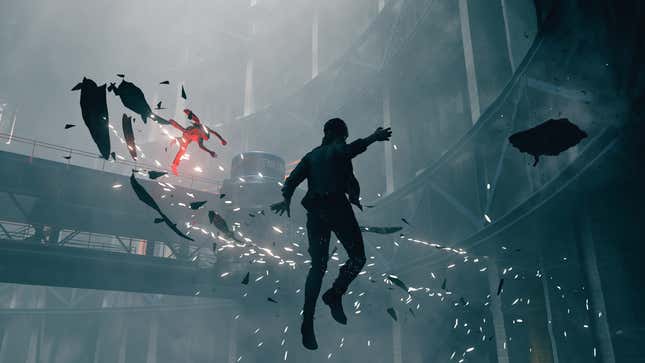 Control (Xbox One) | $20 | Walmart
If you're on Xbox One and you've yet to play Control, head on over to Walmart and get your copy: It's only $20 right now. If you've ever played a Remedy game, like Alan Wake or Quantum Break, you know what to expect from Control ... sort of. Inspired by cult classic TV show The X-Files, Control centers around a fictional government agency called the FBC, or Federal Bureau of Control, hence the title.
You play as the Bureau's new director, Jesse Faden, as she sets out to investigate the bruatlist paranormal HQ known as the Oldest House and along the way telekinesis and learns to levitate, because video games. Control won over 80 awards when it came out last year, and even won Best Art Direction at The Game Awards hosted by Geoff Keighley.
This deal was originally published by Gabe Carey on 9/1/2020 and updated with new information on 9/8/2020.
---