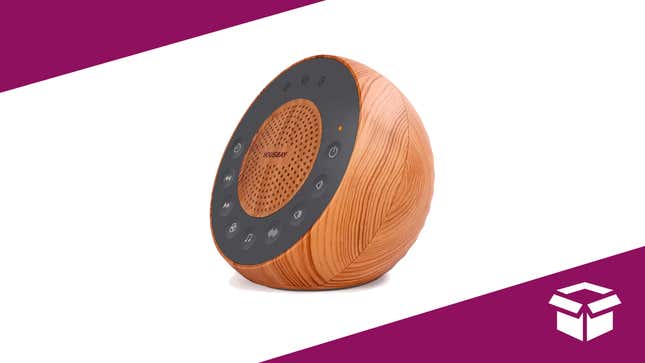 White noise aficionados assure that a speaker is the way to go. A white noise speaker's sound technology creates that cocooning feeling that makes everything else bleed into the background. Thoughts, noisy roommates, cars revving on your street—no worries here, only 31 gentle sounds, including thunderstorm, ocean waves, and even ... train?
Housbay White Noise Machine | $27 | 23% Off | Amazon
This particular white noise machine has bass boosting technology that fills the room in a way an app cannot. It's also so pretty—not a clunky UFO design like many other machines. Right now it's 23% off—a deal for a lifetime of good snoozin'.