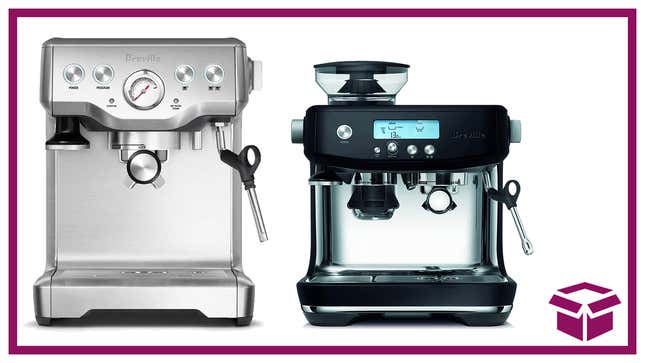 Breville makes some of the best espresso machines around. They're the kind that make your morning coffee a ritual and an experience. On Amazon right now, take 20% off a whole bunch of Breville espresso machines. No matter the counter space or needs you have there's a Breville for you.
Breville Sale | 20% Off | Amazon
The petite Barista Pro is $680 down from $850: a manual-style machine with a built-in grinder. The Breville Infuser is a semi-automatic machine—currently $480. The Infuser makes a silky espresso, much like Breville's other machines, using high-pressure extraction. The least expensive is the Breville Duo-Temp Pro, at $400, a manual machine with a small footprint. The most expensive? The luxe touch-screen Barista Touch, a super-automatic machine with personalized coffee settings. Delightful.