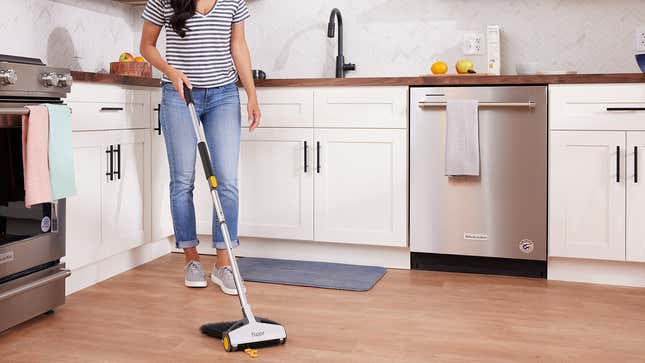 Flippr | Buy One, Get One 50% Off | Flippr | Promo Code: BOGO50
You think you know how to clean your floors, then a Flippr comes along. This sweep cleaner is a delightful invention that makes dustpans a thing of the past. This not-so-ordinary broom sweeps into itself—you flip from a broom to the roller to pick up difficult stuff, without bending to use a dustpan. The roller works well on carpets and hard floors alike. Once your floors are clean of hair, Goldfish crackers, or plain 'ol dirt, the one-touch release finishes the job for you. No charging, no noise, and BOGO 50% off with the promo code BOGO50. Spring cleaning is right around the corner.
This story was originally published by Erin O'Brien on 01/17/2023 and updated with new information on 02/13/2023.