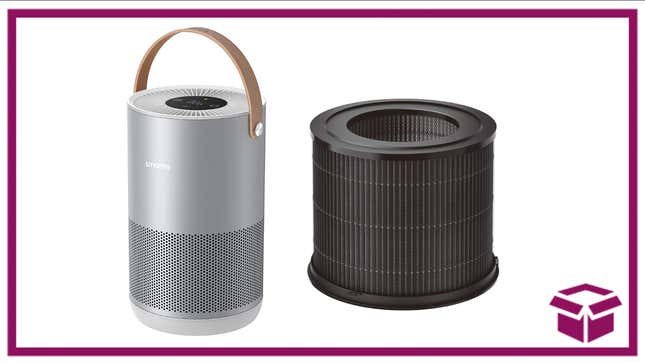 Does the air in your home feel recycled and not so fresh? Maybe the answer is an air purifier. Just in time for Prime Day, you can get one to clean the very oxygen you're breathing in your bedroom, living room, or wherever else you want to feel like you're ingesting air that's a little bit less grimy and gross. And yes, air can feel that way.
Smartmi Air Purifier | $107 | Amazon
The Smartmi Air Purifier is currently on sale for $160, which is 11% off its normal price. However, there's also an on-page coupon for $53 off, making it just $107. That's an excellent deal and one that you should jump on ASAP, especially as we head into Prime Day.
There are several filters on sale to go with your purifier as well. Be sure to grab the pollen filter 2-pack for just $40 as well as the pet filter 2-pack for $40 as well, in case you have some extra pet hair and dander as well as pollen you need to filter out of your home ASAP. Just be sure you actually add two filters to your card before purchasing to snag the deal. But act fast, because this deal is only available through July 18.