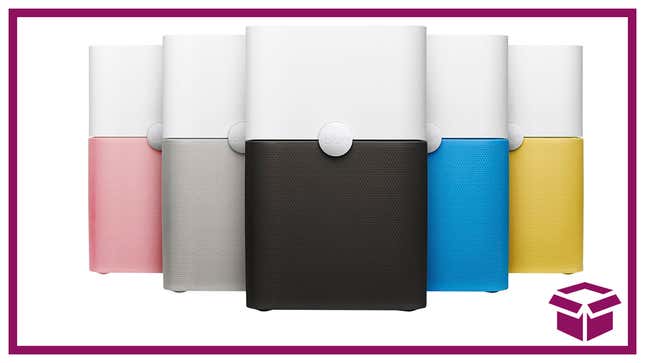 In the summer, when the air is thick, and the smells from all the ball games and cookouts come wafting in from outside, it's always nice to have an air purifier handy. With its Swedish filter technology, the Blueair Blue Pure 211+ air purifier at Best Buy captures 99% air pollutants like pollen, dust, pet dander, mold, and more to give each room up to 540 sq. ft. a more fresh and lively feeling. If you have a preference for Amazon, check out the same deal for 7% off the Blueair 211+ air purifier to pick up one of the quietest air purifiers on the market because when you need a clean room no one wants a noisy system.
Blue Pure 211+ Air Purifier | $298 | Best Buy
With the Blueair Blue Pure 211+ there's no need to mess with fancy nobs or settings just press the single button for worry-free clean air and place it anywhere in the room for 360-degree intake, unlike some air purifiers that only intake from one side.