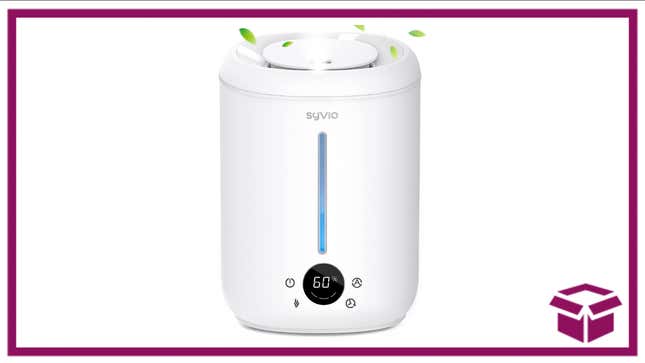 Do you wake up coughing all the time, or find yourself dealing with dry skin, congestion, or excessive sweating? A dry home environment can cause all of that, but it's not always obvious until you're dealing with it. The fix? A humidifier! The Syvio Cool Mist Air Humidifier is an affordable option that can help cure a variety of issues you might be dealing with at home that stem from the air quality. And you can do it on the cheap right now, thanks to a $10 on-page coupon at Amazon.
Syvio Cool Mist Air Humidifier| $30 | Amazon
Right now, you can get the 2.8L Syvio humidifier for just $30, which is $10 less than its usual price, at Amazon. Just be sure to click the on-page coupon to snag the deal. This smart humidifier has a large tank for up to 4x faster humidification of your home, and can work up to 24 hours at a time. It emits about 300mL of cool mist an hour, to help cool and add moisture to rooms up to 320 square feet. And with all of that should come at least some sort of relief from what's ailing you. If not, you won't be out very much cash — this is a great, affordable humidifier that's well worth trying out for $30.