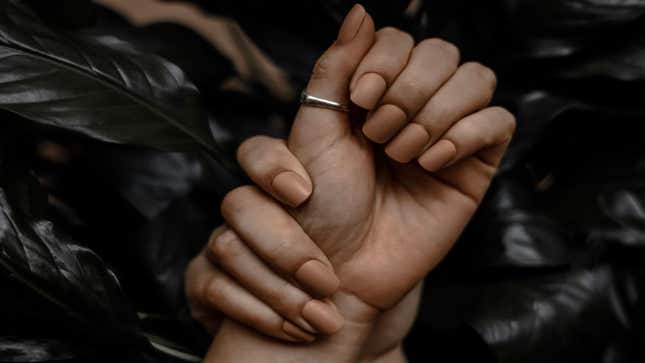 Top Product: Kiss Gel Fantasy Jelly Nails - Jelly Baby | $7 | Target

I don't know about you, but given social distancing practices, I've been afraid to get my nails done professionally. However, I've discovered a great DIY hack that has been a self-care godsend: press-on-nails! Get the flawless manicure look without risking your health or putting a dent in your savings.
We at Kinja Deals have put together a list of the best press-on nails out there, designed to fit a variety of needs and tastes. Whether you're looking to step up your Zoom rave game or tout a barely-there look, we've got the lowdown on the products you've been searching for.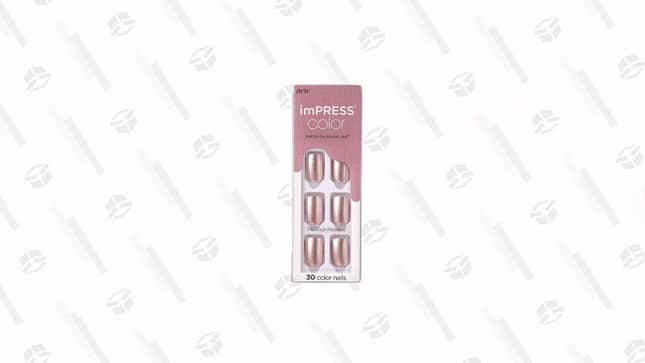 Kiss Paralyzed Pink imPRESS Color press-on nails will have you saying goodbye to nail polish once and for all! Especially for those of us whose hands are a bit small to average size. This kit contains a whopping 30 nails, a prep pad, a mini file, and a wood stick. These nails are easy to apply, chip-proof, and guaranteed to keep your natural nails intact.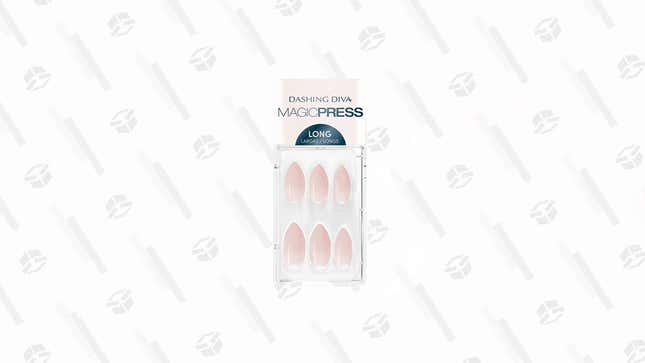 When I'm really out here for deals, I turn to Macy's, and when it comes to press-on nails, the department store hardly disappoints. Waterproof and lasting up to seven days, the Dashing Diva Barely Bougie kit is a great, affordable addition to your beauty routine. Created with advanced pressure-sensitive adhesive, these nails will remain secured, so your nail doesn't pop off on the way to the grocery store. And when it's time to remove, there is no soak-off or painful process involved. Beautiful, effortless, and affordable. What's not to love?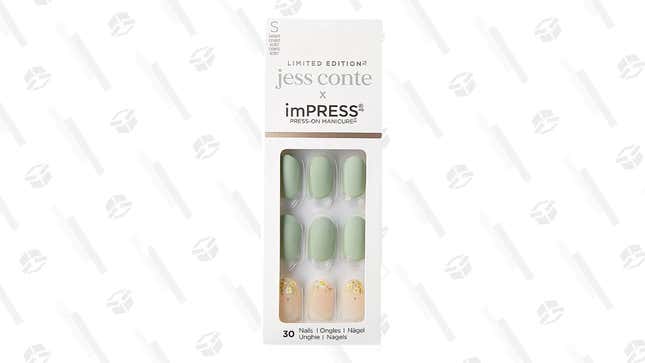 This Kiss Limited Edition Collection is perfect to bring in the summertime. The Sarah imPRESS X Jess Conte Manicure Kit was created by musician and content creator Jess Conte. The PureFit Technology will make your nails look and feel like your own, without any glue needed. They're safe on natural nails and easy to remove. This kit comes with 30 nails, a prep pad, mini file, and manicure stick.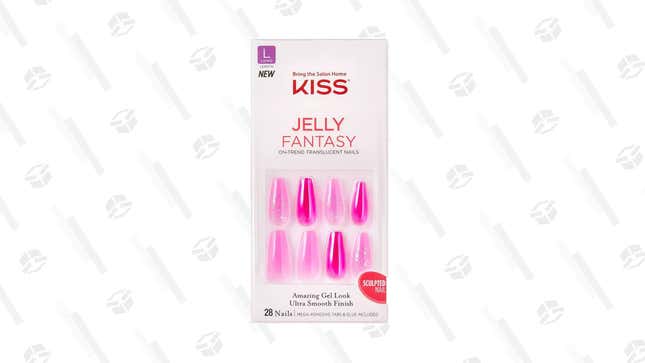 Tons of us are cashing in on the stiletto nail trend. If you're trying to look cute on a budget, then cash in on the Kiss Gel Fantasy Jelly Nails - Jelly Baby. These translucent gel nails feature high shine and can be applied with either glue or mega-adhesive tabs in just a few minutes. Note that the kit comes with gel glue, a manicure stick, and a mini file.
This story was originally published by Sheilah Villari on 12/01/2020 and updated with new information by Juliana Clark on 07/23/2021. 

---