Oh my god, why are you here, looking for Christmas decorations, when we're already 6 days into December? Okay, you're right; it's not worth it to examine how we got here. We need to figure out what to do about it now that we're here. Okay, so you probably need, what, a tree? Some lights? Maybe some cheerful little things to put out in your yard? Alright, I think I can help you—'tis the season after all, right?—but you're really gonna owe me after this, okay? Okay, well, here goes.

Okay, you are gonna shit when I tell you about this one. So I know you're busy, and wrapping string lights around a tree isn't exactly your strong suit. And yeah like half the bulbs are always out anyway, right? Well, I found this pre-lit tree at Target. It's 6 feet tall, stuffed with clear lights—like 250 of 'em. Yeah, I know. Now the lights are gonna be your standard incandescents, and this baby is made up of PVC, plastic, and iron, and everything snaps together just so—no tools required here. Whole thing weighs about 10 pounds, too, easy peasy. Just go buy it. What? Not tall enough? Just put it on a box or something and cover the bottom with a tree skirt!
G/O Media may get a commission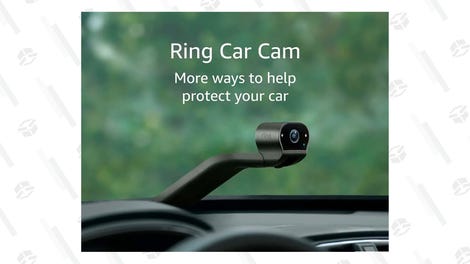 Sure, let's try this again, moneybags. Since that first one wasn't good enough for you, maybe you wanna throw some dough at it? Alright, so you want the tree to be more realistic; well it ain't get much more realistic than this 7.5' Dunhill Fir artificial tree from National Tree Company. I got one of these at home and you know what my wife said when she saw it, you know what she said? She said "That's a pretty good tree." Its bushy branch tips look so realistic you'd have to all but put your nose on it to tell the difference, and it's pre-lit like that last one, so you still don't have to deal with lights. And hey, since we're spending big kid money on this, how about some colorful LEDs with 10 light functions you can cycle through with the included foot pedal? What say there are 900 of those lights? Best part is, this thing is fire resistant, and its needles are hypo-allergenic—I guess probably 'cause they're plastic, right? They say the whole thing probably takes 45 minutes to an hour to fully set up and make it look real classy.
Okay, I see you're balking a little, hey I get it, prices like that make me a little green around the gills too, haha, that's a little Christmas color joke, get it? You want something that's festive but maybe a little funny, too, huh? Sure sure, let's see what else we got.
Since I know you're a person with discerning tastes, but you also like to let loose a little every now and again, I'm gonna let you in on a little secret: they got palm trees too. No, I ain't pullin' your leg, this is the real deal! A 6' fake palm tree, and guess what, it's pre-lit. I know! I showed this thing to my wife just two days ago and you know what she said? She said, "that doesn't look like a Christmas tree," I said to her—and I'm paraphrasin' here—honey that's the point of the thing. She didn't go for it but you, I think you got an eye for a good time, so let me tell you a little bit more about this puppy. It's got 150 incandescent lights, it's made outta PVC, and takes almost no time to set up, with just 70 tips to arrange. And get this! This tree is made to use indoor and outdoor. You could put this thing right out in your friggin' yard, for the love o' Mike! Hey, speakin' of your yard ...
Look, we might as well talk about your lawn while we're here. You can't just put up lights. I mean, you can, but people will really think you planned all this out if you got some sparkly reindeer, right? I mean think about it. Every time you look at someone's house and they got reindeer out front in December, ain't you just assume they have it all figured out? Right, so Target has these twinkly reindeer, but they ain't just any old reindeer—no sir, these yuletide cervines are made by none other than Philips! Yeah, the light people!
So you got your cute li'l baby deer, and then you can get its pappy to round it out! Hmm? The mama? Hey, you ever seen Bambi? You know what, look, it's not important. What's important is there's 60 lights in that little guy, and 120 of them in the big one. LEDs, too, so they ain't gonna burn out when you look at 'em wrong. They come with ground stakes so you can keep 'em down, and they got a 6' cord, so you ain't gotta have a big fat orange extension cord out where everyone can see it, ruining the illusion. Big one's 24" tall and weighs 8 pounds, and the little one's 18 inches tall and 4 pounds, so they're gonna be easy to handle and not so big they'll scare the neighbors.
Okay, now this is something special. Look, I need you to promise you're not gonna just yank this one outta my hands and go running before I show it to you, okay? Haha, I'm just kidding I know you better'n a thief, okay? Alright, listen, I have one of these at my house I love it so much. Okay, not this exact thing; I got the string light version but this is like, well I mean look at it, it's fancy lights that you set up to look like a tree! In your yard, yeah! I mean your house if you want probably, but no, you gotta show your neighbors this thing. This is how you establish real Christmas dominance, you know what I'm saying?
This thing has 300 RGB LED lights and you know what? You can set them to do all kinds of crazy patterns and colors, put on a real show, you know? And you can connect it to all the smart, uh, you know the smart whatsits, like your Alexa and what have you, then you get to tell the lights who's boss! How about it! Anyway, I'm told they got Bluetooth and Wi-Fi, which I guess that's how Siri knows they're there, and I also heard tell you can get this little USB microphone dealy and your light tree can rock around itself!
Okay, alright, I get it, you don't wanna put that much crap outside, sure. Okay, let's get you some bang for your buck. How's about this snowflake projector? We're talkin' aggressively lazy decorating here, pal. Best part is, this thing is IP65-rated, so it'll stand up to rain and dust just fine, and even temperatures down to -4°F! It's got 4 different settings, too, so you can switch it up with a little button right there on top, and if you got it set right, we're talkin' 2,000 square feet of projection area! If this ain't gonna do it for you, I don't know what will. So should I go ahead and bag this up?
Hey, before you go, I got this one other thing, I been savin' it for someone special and I think you might be the ... no? Listen, let me just tell you a bit about it. First, it's a zombie baby. With um ... I think that's a camouflage diaper. It's got LED lights in it so you can see it clearly anytime, day or night. And according to the page for it, this inflatable nightmare baby can be set up in your courtyard for any holiday you want! This thing is waterproof, it comes with its own blower motor and a 10ft power cord, and stakes so you can hold it down even in the bitterest Christmas winds! I don't know why you're shaking your head, this thing is gold. Hm? The brand name? Oh, yeah, it's GOOSH, I'm surprised you didn't know that.
This article by Wes Davis was originally posted on 12/3/2021. It was updated by Zoë Hannah on 12/4/2021 and Wes Davis on 12/6/2021.