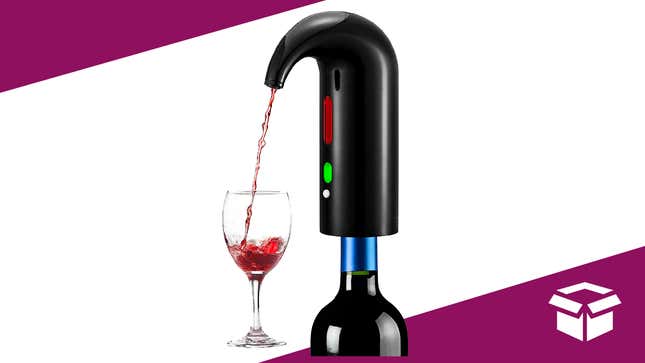 We love a funky gadget at The Inventory, but especially one that's as useful and ~fancy~ as this $32 electric wine pourer. Yes, you can pour your bottle of wine the classic way, but that's boring. This simple attachment tops your wine bottle for a one-touch pour that aerates the wine.
Electric Wine Aerator Pourer | $32 | 24% Off + Coupon | Amazon
This device also helps preserve the wine, as its rubber-tight seal keeps the insides away from the air until you want a pour. On the technical side, this charges via USB—helpful and easy. Anyway, bring it to your picnic, to the next dinner party, and be the personal sommelier your friend group has always dreamed about having.