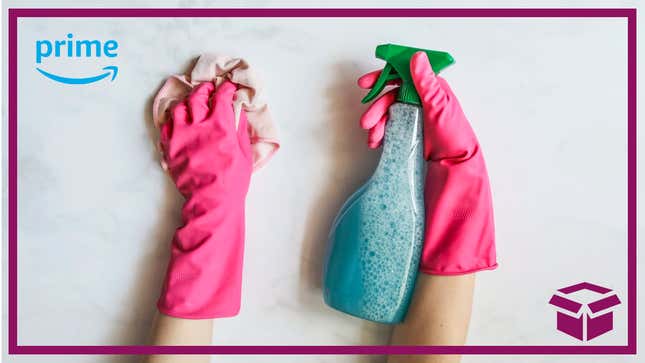 Clean up, brew a cup of coffee, and, uh, put paper in your printer: it's time to restock with this household basics Amazon sale! All the basic, everyday stuff you need is 20% off when you spend $50 or more. Stock up on your favorite all-purpose cleaners, buy a couple lightbulbs, some tea, or some Epson salt for your bath. It'll save you a trip to the store, and you'll save big bucks by doing so. You can only access this sale if you are a Prime Member, so grab a trial and give it a go.
Household Basics Sale | 20% off $50 or more | Amazon
Amazon Prime Trial | Amazon
We love this sale because it feels like a preview for Prime Day. Amazon hasn't yet announced dates, but you can trust that The Inventory will keep you updated. Usually, Prime Day falls in mid-July, so it's as good a time as ever to sign up for that Amazon Prime account. It's as good a time as ever 'cause you can stock up on household staples too.