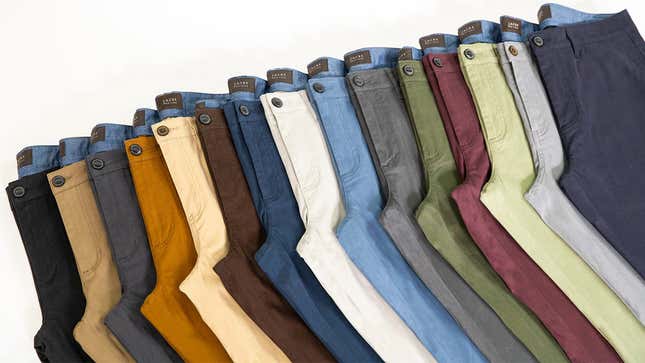 3 Chinos for $100 | JACHS NY | Use code 3BC
It may not exactly be chino weather, but as people begin returning to their offices and workplaces, they may find that their old work clothes... no longer fit. Hey, some people used quarantine to start up a good workout routine! I didn't, but I'm sure they're out there. But regardless of the reason, it's time for some new clothes for the new you, and JACHS NY is offering 3 pairs of chinos for the flat rate of $100.
JACHS NY's chinos come in three different cuts: Straight, Slim, and Cropped. If you're not sure which style works for you, don't worry, as JACHS offers free returns if they don't happen to fit! So what are you waiting for? Grab 3 chinos in different colors or cuts, apply the code 3BC at checkout, and get to diversifying that wardrobe.
---