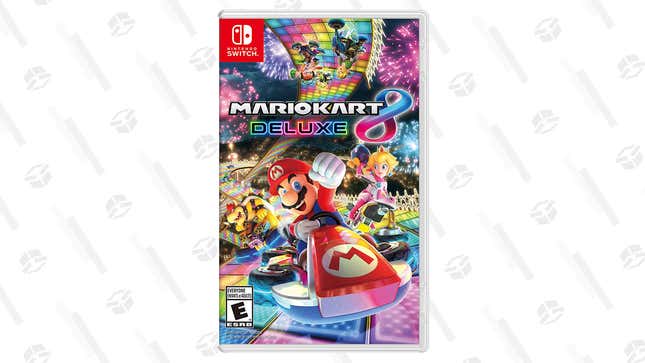 Update: Available at Walmart, Best Buy and GameStop for the same price. Thanks BurnedAgain.
Right now, you can pick up a digital copy of Mario Kart 8 Deluxe for a low $42. The eShop has Mario Kart 8 Deluxe for the same price, but it's simply better if you buy from Amazon.

First, if you have an Amazon Prime credit card, you'll get 5% back. Second, since you're buying outside of eShop, you'll get more Gold Coins is since they'll base what you get from MSRP and not the sale price.
This is a really good price (one of the best we've ever seen) on a must-have game for the Nintendo Switch.
Get it now.
---