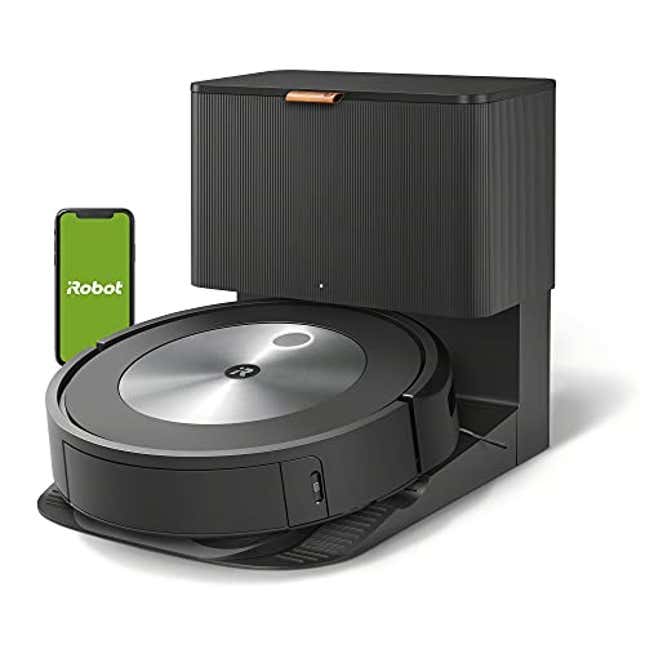 The iRobot Roomba j6+ is a technologically advanced home assistant designed to take the effort out of cleaning. Available on Amazon, the Roomba j6+ is equipped with all the latest features necessary to keep your home spotless while allowing you to focus on the more important aspects of your life.
The iRobot Roomba j6+ operates using the proprietary iRobot OS, which not only powers the device, but also guarantees thoughtful cleanings tailored to your home set-up. The device continuously learns and adapts to your home, allowing you to schedule multiple cleanings per day without the fear of it bumping into your pet waste or cords.
One of the core features of this smart device is the P.O.O.P. (Pet Owner Official Promise) system. This system ensures that the Roomba j6+ actively avoids pet waste, with a guarantee from iRobot to replace the device for free in the event of an accident. With its PrecisionVision Navigation, the Roomba j6+ can also recognize and avoid cords, a common issue for most robot vacuums.
The Roomba j6+ comes integrated with a powerful 3-Stage Cleaning System. The system packs 10x the Power-Lifting Suction of previous models, along with an Edge-Sweeping Brush designed to clean along walls and corners effectively. Additionally, the patented Dual Multi-Surface Rubber Brushes flex to adjust to different floor types, ensuring no pet hair is left behind.
One of the major conveniences of purchasing the Roomba j6+ from Amazon is the self-emptying feature. The device comes with a Vacuum Bin that can hold up to 60 days of debris, automatically emptying itself into an enclosed bag. This means that you can enjoy two whole months without worrying about vacuuming!
Additionally, the Roomba j6+ understands more voice commands than any other robot vacuum on the market, courtesy of the iRobot OS. Paired with a voice assistant, you can easily instruct the Roomba to clean specific areas of your house, such as by the refrigerator or the kitchen table.
Designed with innovation at its core, the iRobot Roomba j6+ takes smart and effortless cleaning to a new level. Purchase yours from Amazon today and experience superb cleaning without lifting a finger.