Need to fill up a wall quickly? Usually, framed art and prints are the easiest way to do this, but don't limit yourself. If you are someone who likes to collect meaningful pieces slowly, for example, you don't need to feel the pressure to rush out and buy new prints just because you've moved and have more space. Incorporating non-framed decor, like textiles, can also add a lot of visual intest and texture to a wall. Plus, small empty spaces or nooks can feel more purposeful with something like a beautiful mirror or planter instead of a lone print. And some things, like a bold neon sign, are bold enough to fill up a large wall on its own, something a similarly-sized frame would be hard pressed to do.

Need more convincing? Here are ten alternatives to prints and posters you can hang up, starting at under $10.
Perfect for a desk area or entryway, wire grids are a lot more chic than using a bulletin board for save the dates, postcards, and mementos. Shelves can be added to organize outgoing mail or bills, or even small plants or candles.

G/O Media may get a commission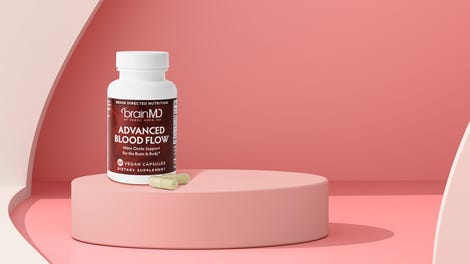 This is one of those things that you may prefer to build over time with mementos from trips. But if you want to kickstart it, you can find plenty of great handwoven baskets online. You can incorporate just one into an existing gallery wall, hang several up in one place, or even just hang up one by itself on a smaller wall that needs some decor.

Textile wall hangings are having a moment right now. While large hangings can get really expensive fast, woven rugs can be an easy and affordable alternative. If you want to hang this rug vertically, you can trim the top tassles off to make it look more intentional. This is also a great way to reuse cotton rugs from old dorm rooms. Runners can be a good way to fill up a large space behind a couch.

This is technically a frame, but I'm including it for two reasons: it will look way more intentional by itself on a wall than just a lone framed poster, and it's also possible to reuse it indefinitely with different prints and posters. Posters that are slightly bigger and slightly smaller than the frames will work, and length doesn't matter.

While no one may carry handkerchiefs around anymore, they can easily be turned into wall decor. While, like baskets, this is something that works well with personalized objects (your grandmother's old silk scarves, souvenirs from travels), there's nothing wrong with buying some online. Look for patterns that cover the entire square, not just the corners. You can hang complementary pieces in a grid or row. I also love buying furoshiki, a traditional Japanese wrapping cloth, but know I'll never actually use it to wrap gifts or lunches. Instead, I hang it like a tapestry. For whatever lightweight fabric you're using, Command Strips should work fine.

Creating an accent wall in a small area (behind a bed or in a hallway nook or entryway) can eliminate the need of any wall altogether. Amazon is full of great removable wallpaper options that make it easy.



Neon was a dying industry a few years ago, but thanks to trends that constantly look to the past, it's back in a big way. Real neon is relatively expensive, but you can also find LED lights that look neon for a fraction of the price. Hang it like you would any other piece of art: incorporate it into a gallery wall, or hang it alone. The retro feel goes especially well with a bar cart, another mid-century staple we can't get enough of.


Mirrors make spaces feel larger, provide a place for you to check your teeth and lipstick, and can work well alone or with other wall hangings. An arched mirror with a tray is a perfect solution for narrow spaces near doors, and can be decorated with small plants and trinkets, or left empty for mail and keys. Large, leaning mirrors aren't technically wall decor, but can fill up a wall space well enough that nothing else is required around or above it. It can also be leaned on its side above a credenza or sideboard. A circular mirror can be included in a gallery wall or set alone above a mantle or bed.
A little less permanent than chalkboard paint, this can be cut to fit whatever size or need you dream up. Stick it in the kitchen and you have a spot for to-do lists, or put it near your bar cart or drink table to write down signature cocktails for parties. Put one up in a guest room so you can write out a greeting message for your visitors. Write on it with a white paint pen if you want to create a permanent frame or design around it. You can also use it to create a giant blank calendar that you can wipe clean every month.



Hanging planters, and even ones that attach directly to the wall, are an easy way to show off a plant family. Hanging planters, like this one from Umbra, can also be a great way to incorporate plants that need more light into your space. Wall-mounted planters are better for plants that don't need a lot of water, like succulents. If you don't want to worry about any spilling dirt or water, they can also be homes for air plants. Round glass hangers can also be a spot for propagating plants.
---