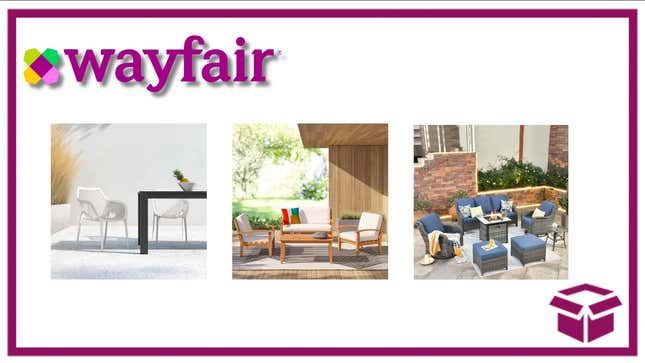 Somehow, Labor Day already crept up on us. It doesn't seem like it should already be September, but it is. And that means fall is officially coming. What better way to celebrate the season than by upgrading your outdoor furniture setup? Shop the Wayfair Labor Day Sale right now, where you can save up to 70% off a wide selection of different furniture, including some fantastic outdoor seating sets.  
Wayfair Labor Day Sale | Up to 70% Off | Wayfair
Not sure what you want to pick up? We suggest the Farrah Outdoor Stackable Dining Armchair for $284, a fun, versatile addition to any porch or backyard. And if you want to entertain friends or just chill in the yard, check out the Shynel 4-Person Outdoor Seating Group with Cushions, which is reduced to just $540. The ultimate splurge? Bring all your friends and family to hang out with the Allcot 7-Person Outdoor Seating Group with Cushions for $1,220.
If you act fast, you may be able to set up your new digs just in time for the long weekend!