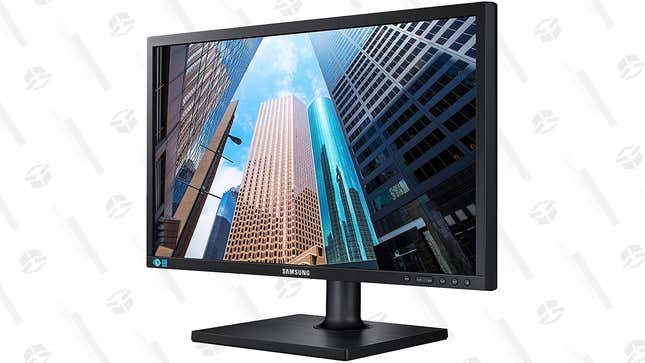 SE450 Series Desktop Monitor | $69 | HP
Two SE450 Series Desktop Monitors | $99 | HP | Use code 2SE450
HP is going full Oprah mode this Blyber Weekend (we're going to keep saying this until it's accepted nomenclature). If you go to its website, you'll notice that you can grab a 21" SE450 Series Desktop Monitor for only $69, which is a nice deal on its own. Here's where things get wild: add two to your cart and enter the promo code 2SE450 at checkout. Voila! The two monitors now cost $99. The Prestige! It's an oddly specific deal, but a very useful one. This is both a cheap way to get yourself a two monitor setup for your home office or just to buy one for yourself and gift the other. That's the spirit of giving coursing through your veins now, baby.
---