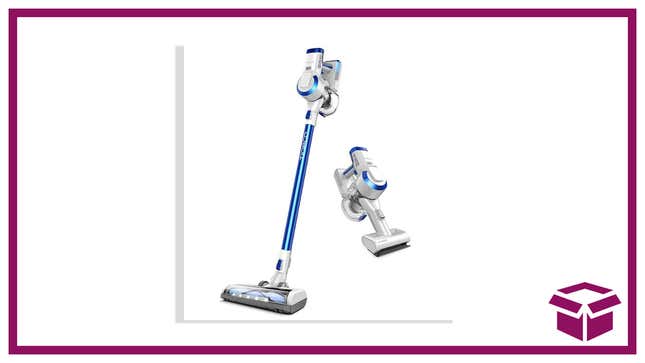 Every household needs a cordless yet powerful vacuum to deal with the day-to-day mess. And there's a reason this one is called the "Hero." The Tineco A10 model delivers function, stamina, and style at a great value — it's 25% off at Best Buy for a limited time, bringing the total price down to $150. With easy assembly and a Lithium-ion battery that offers 25 minutes of runtime, it's exactly what you need to make basic clean-up easy around your home.
Tineco A10 Hero Cordless Stick Vacuum | 25% off | Best Buy
This model will work no matter what kind of floors you have — it's effective on carpet, hardwood, and everything in between. The vacuum also comes with a hand attachment for hard-to-reach areas. And, as always, you don't need to take our word for it. One reviewer wrote that the Tineco A10 has completely replaced their heavy corded vacuum. "What I love about this vacuum is that it is sooooo light weight," they wrote. "I used to hate vacuuming, but this took the chore out of it." Get the Tineco A10 Hero vacuum now for 25% off for a limited time at Best Buy.