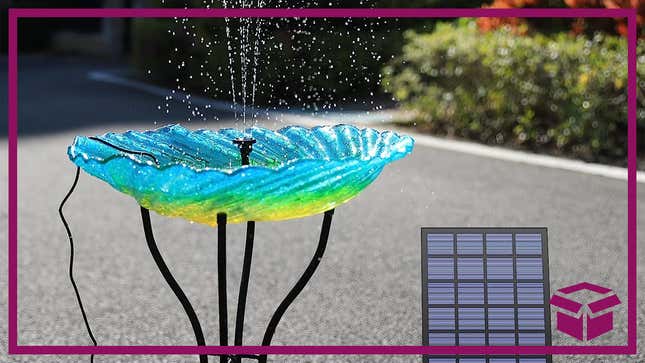 Bring a continuous fountain in your yard that you'll never have to worry about turning on or off. This solar fountain pump can be added to a bird bath or fish tank to circulate the water automatically. It has six different nozzles to allow for water to shoot up in unique patterns and at varying heights—no batteries or electricity are needed as it's completely controlled by solar energy.

Solar Fountain Pump with Panel | $15 | Amazon | Clip Coupon

The solar fountain kit normally goes for $23 but right now you can get it for 33% off. It also has a clickable coupon for 5% off on the item page. Even though that coupon will work out to less than a dollar, it takes no effort at all just to click it so why not.