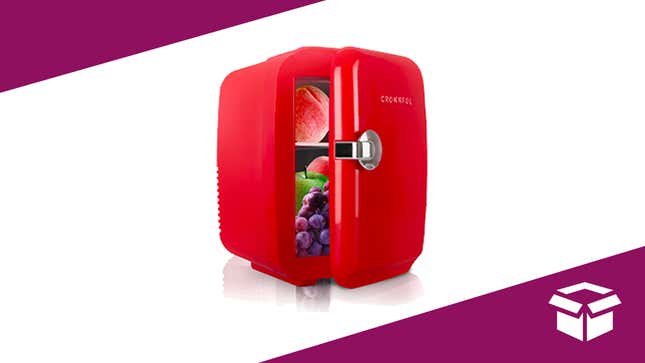 Sometimes, you need a dedicated fridge for ... six cans of seltzer. Or your expensive skincare that feels more luxurious when cold. Sometimes, you only have a small dorm room or tiny space under your office desk. Sometimes, you're camping and need to stash stuff your car. Well, this compact mini-fridge is under $50 right now, and is good for ... all of those situations.
Crownful Mini Fridge | $49 | 18% Off | Amazon
This small fridge is under 12" in height, and has a detachable carry handle for toting around. It cools down to 32°F, and has a brushless fan that operates very quietly! It works with standard outlets and car chargers, so it's nice for road trips, you know? Stay cool!