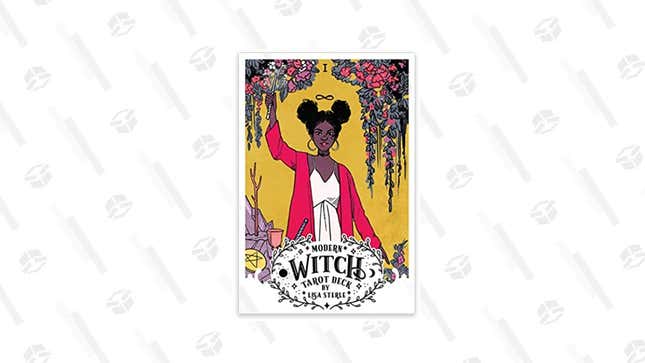 Modern Witch Tarot Deck | $15 | Amazon

If you're looking for one more spooky accessory for Halloween maybe a tarot deck is in your future. The Modern Witch Tarot Deck was beautifully illustrated by Lisa Sterle the artist behind Long Lost and Submerged, two amazing comics. This contemporary take on a long-standing fortune-telling tradition is the perfect gift for a cute conjurer. Taking the traditional Rider-Waite-Smith deck and putting her own feminine and youthful spin to it this tarot set is as gorgeous is as it is inspiring. Have a fun night with your coven and vibe on the possibilities of a soft and powerful density. Just what a witchy woman aims to be.
Free one-day shipping for Prime members.
---