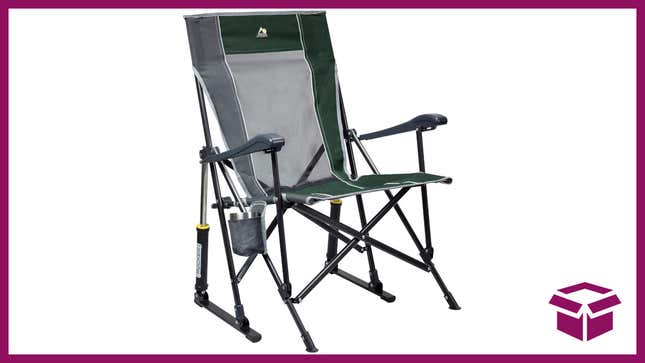 Camping, or just being outdoors, is fun and all, but sometimes you just need somewhere good to sit down. If that sounds like you, and you're sick of having to stand up, then this GCI Outdoor Roadtrip Rocker is 41% off today at just $53. This chair not only folds away, but is really easy to setup and put down, is lighter than you'd expect, and is the height of comfort for outdoor seating options.
GCI Outdoor Roadtrip Rocker | $53 | 41% Off
The GCI Outdoor Roadtrip Rocker is perfect for those who spend a lot of time outdoors, whether that's full-blown camping, or just queueing for ice cream. It's good for people of all ages, and having one in the car is an excellent way to be prepared for sudden sitting.